Main content starts here, tab to start navigating
Rose's Restaurant Group
Rose's Luxury | Pineapple and Pearls | Little Pearl | Rose's at Home
---
As the founder of Rose's Restaurant Group, I want to personally share some thoughts on my past failures and on how we intend to move forward in full support of our BIPOC team members and the broader movement to upend the culture of white supremacy, starting at home in our restaurants.

On May 31st, we posted on our restaurants' Instagram accounts a few lines about our desire as a company to be an ally in this fight. We missed the point. Instead of fully shining our small light on the protests, the Black Lives Matter movement, and work of the Black community by simply writing a message of support, we centered ourselves as virtuous allies. We invoked the diversity of our company -- built on an idealized image of how diverse and progressive I thought we were. It was virtue signaling, and we did a disservice to the broader effort and discounted the real experiences of people who've worked for this company.

What that post should have said is that we have been a part of the problem. The conversation over the last two weeks has brought that into focus for me, and I wish I'd seen it long before. A little over a year ago, a team member raised serious and legitimate concerns about her experience working at one of our restaurants. She recounted her experiences of bias and hostility, inappropriate remarks in the kitchen and other negative experiences that made her uncomfortable and feel unsupported. We mishandled her concerns, her departure and the human opportunity to support her. And that's squarely on me as the leader of this company.

I so regret not engaging directly with a team member we failed -- really listening to her and understanding her experience. In those moments, I was stuck at the surface and looked for bandaids. We held conversations with staff on diversity and inclusion, we did a review and overhaul of our HR policies and procedures with external experts, and we implemented new trainings. But ultimately we didn't tackle the biggest problem, one in which I've been complacent -- the subtle and insidious outcomes of a system built on white supremacy that this movement right now is exposing so brightly. If the last two weeks have taught me anything, it's that I should have overcome my fear and fragility about my failings to really listen to this team member and do everything I could to make it better, both for her and for anyone else at our company who's had a similar experience -- as I know, for certain, that others have throughout our company's existence. I'm truly sorry to her and to them that I did not.

As we look to rebuild post-COVID, the lessons of the past two weeks and the errors of the past seven years guide my commitment to a truly anti-racist company culture. For my part, I'm looking inward at what I thought I knew, what I chose to believe, and what I believe myself to be in order to create a culture that fully supports our BIPOC team members. This is not my journey of self improvement. This is me waking up to the reality of my perpetuation of a system that causes harm. I regret that it's taken this moment for me to do that.

Last Monday, we sent an email to all team members, most of whom are still not yet working with our dining rooms closed, to outline a few immediate steps we'll be taking, with more to come. Ultimately, we need to do much better with advancement and recruitment of BIPOC team members, particularly into management roles. Only by elevating the authority and voices of BIPOC leaders can we expect to change. But we have to first create an environment built around anti-racism that provides true care, safety, and support. Critical to that effort will be real learning for me and our leaders and managers, identifying and dismantling conscious and unconscious bias that exists at the company, and tearing down the pillars that keep exclusionary power structures alive.

I am going to hold myself accountable. That's a promise I've made to our team, and I will answer to them. Their feedback, criticism, and ideas, along with those of our guests and this movement's broad community, will shape the future of our company.
Sincerely,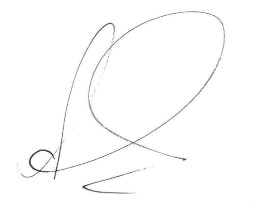 Aaron Silverman