Main content starts here, tab to start navigating


Little Pearl's Reopening Plan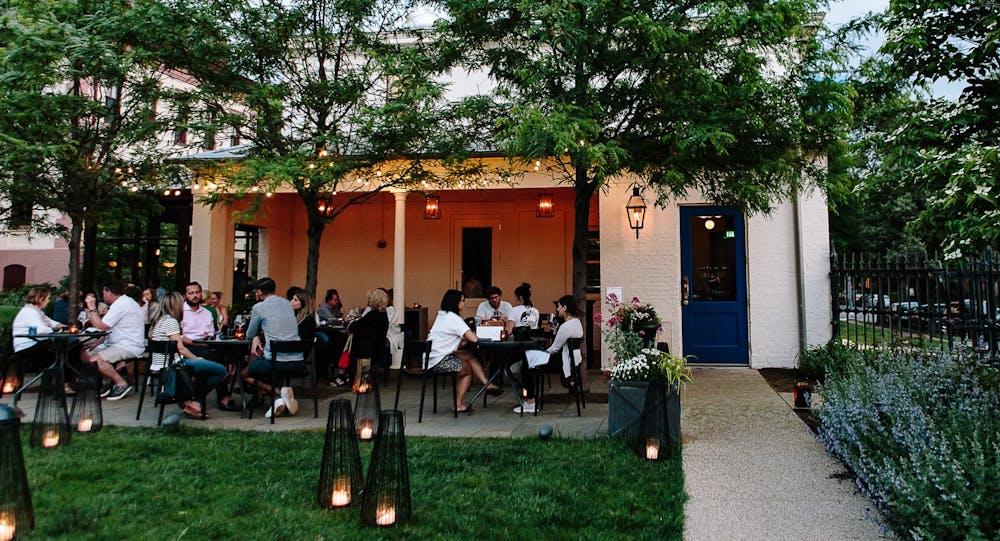 To our friends and guests,
We've missed you all, and we're excited to announce that Little Pearl is accepting reservations again!
We know you have questions about how this is going to work. We're sharing our reopening plan so that when you feel ready to venture back into the neighborhood, you can be confident that we're ready to serve you safely.
How we're keeping you safe:
We are only accepting reservations, no walk-ins. You can make your reservation online here. This is to help control the number of guests we have, ensure every guest enjoys their full time, and avoid lines forming.


For now, we're open Thursday - Sunday at 5pm for reservations. Stay tuned for more availability!



Only our patio seating will be available. In case of a cancellation due to weather, you can pick between converting your dinner to a take out order or a dining credit.





6 feet of protected space. Our patio tables are spaced at least 6 feet apart from each other, and we've placed 6-foot-distance markers throughout the restaurant to make social distancing easier.




We introduced no-contact payments. We're asking our guests to prepay online to limit contact. You can order drinks à la carte in house.



We've installed a new advanced air filtration system that removes any harmful particles from recirculated air, making our indoor space safer for both staff and guests.





All employees are wearing masks and gloves. And they will replace their gloves every 30 minutes or sooner if needed.





We will be sanitizing all surfaces throughout the restaurant frequently and thoroughly.





Daily staff temperature checks. Twice every day we check the temperature of every staff member.





Hand sanitizer for you. Hand sanitizer is available to you at the host stand and in the bathrooms.





Hand sanitizer for us. Every employee service station is equipped with hand sanitizer.
What we're asking of you:
We will require you to wear a mask when you aren't seated at your table.





We will require you to wear a mask when entering the building to use the bathroom.





If you don't feel well, please wait to visit us another time. We will work with you to reschedule or refund you.





Please do not arrive early or late. This will allow guests to safely leave after their meal and will allow us to safely seat you for your reservation.





Please observe social distancing while not seated at your table.
In addition to reopening patio seating, we are also continuing to accept take out orders. You can place your order here. Take out orders can be picked up Wednesday - Saturday between 5:00pm - 7:30pm.
We are also continuing to offer delivery through Skip the Line. They will arrange a zero-contact delivery to bring Little Pearl right to your doorstep.
The Little Pearl team is overjoyed to be hiring our staff back and serving you in-person again. Thank you for all of your support, and we can't wait to see you again!